Welcome to the Moonshine Brewery



The Moonshine Brewery has been established for over 10 years in the Cambridge area. In that time we have won numerous national and regional awards. Our beers are characterised by their clean, fresh taste which is thanks in no small part to the natural spring water that is used to make them.

The beers are available from several regular outlets in Cambridge, including free houses and shops and in addition we are pleased to supply many beer festivals throughout the season. As well as supplying cask beer to the trade, beers are also available in 500ml or 330ml bottles through selected outlets around Cambridge, and in 36 pint 'bag in a box' containers directly from the brewery.


Thirteen New Moons of 2015

2015 is an unusual year because there are two new moons in July, giving a one-more-than-usual total of thirteen for the year. We are marking the fact by brewing a special beer to mark each of the New Moons, and July's second new moon gives us the opportunity to brew a new batch of Once In A Blue Moon, the first since 2012.

Each special addition beer will be available from the cask in selected local pubs, and we will also be bottling a limited amount of each beer. Look out for the distinctive packaging which lists the different malts and hops used for each beer. Please keep an eye on our Twitter feed if you'd like to sample them.


Please contact us by email or telephone if you'd like any further information about our brewery or any of our beers.


Barley Trials

In summer 2014 we were very pleased to be asked to participate in some trials of a new Barley strain that's never been grown in the UK before. The crop was grown in the fields directly behind our brewery building and was harvested in August 2014.


The barley ready to be harvested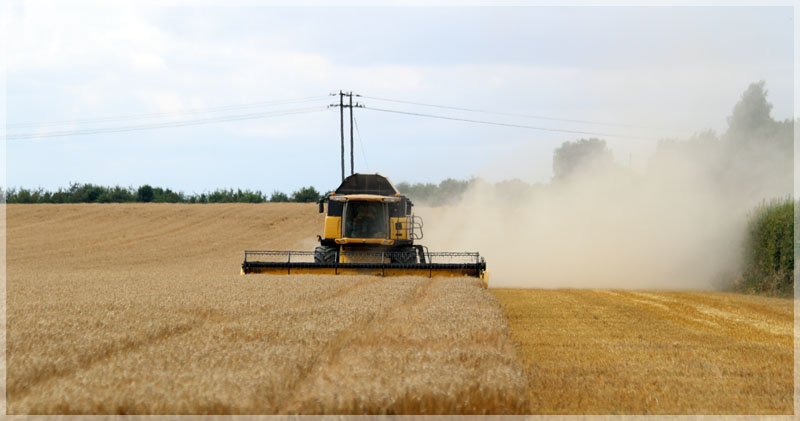 The barley harvest, 5th August 2014




The grain has now been malted and crushed which enabled us to brew with it for the first time in May 2015. The Hill Farm Best Bitter which we made was ready just in time for the 42nd Cambridge CAMRA Beer Festival, where it sold very strongly alongside the other beers from our range.


Hill Farm Best Bitter at Cambridge Beer Festival